Vice President of Operations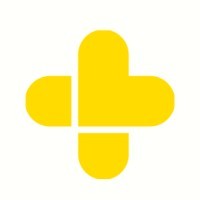 GoodRx
Operations
United States
Posted on Tuesday, April 18, 2023
VitaCare, a wholly owned subsidiary of GoodRx, helps consumers and providers navigate the steps they need to purchase affordable and convenient prescriptions. Over 500 million brand prescriptions are written each year, yet only half are ever filled. VitaCare manages the complexity of coverage and access for patients with the end goal of assisting healthcare professionals, brand manufacturers and consumers with finding a solution that works for the patient.Acquired in April 2022, vitaCare enables GoodRx to help more patients receive their prescriptions in an efficient, affordable, and transparent manner, and stay on their prescribed therapies as long as appropriate. As a part of GoodRx's rapidly growing Pharma Manufacturer Solutions organization, vitaCare is a core part of GoodRx's offerings spanning medication awareness, access, and adherence with unique capabilities. We're committed to growing and empowering a more inclusive community within our company and industry. That's why we hire and cultivate diverse teams of the best and brightest from all backgrounds, experiences, and perspectives. We believe that true innovation happens when everyone has a seat at the table and the tools, resources, and opportunities to excel.
With that said, research shows that women and other underrepresented groups apply only if they meet 100% of the criteria. GoodRx is committed to leveling the playing field, and we encourage women, people of color, those in the LGBTQ+ communities, and Veterans to apply for positions even if they don't necessarily check every box outlined in the job description. Please still get in touch - we'd love to connect and see if you could be good for the role!
The Vice President of Operations serves as the strategic and functional leader for vitaCare's contact center and pharmacy operations. This is a fast paced, evolving environment that requires creativity and critical decision making based on key customer and operational metrics to ensure operational excellence. As a member of the vitaCare executive leadership team, the VP of Operations works cross functionally to ensure vitaCare is delivering best in class patient access and adherence programs. Responsibilities include clinical, operational, administrative, staffing, and financial management of the operations department center while ensuring the pharmacy is fully compliant with all pertinent laws and regulations.
Essential Duties and Responsibilities
Provides oversight and strategic direction to the operations team to ensure timely quality services are provided to all customers.
Provides continual evaluation of processes and procedures.
Responsible for the oversight of implementing methods to improve area operations, efficiency and service to both internal and external customers.
Reviews statistical and performance feedback and coaching on a regular basis.
Ensures the team has appropriate resources and training to perform their duties.
Creates and maintains a high-quality work environment so team members are motivated to perform at their highest level.
Works as a business owner and leader of special or ongoing projects that are important to area/process improvement.
Required Qualifications
Established track record of leading scaled pharmacy and call center organizations in high-paced high-growth environments
Experience in working closely with product management and engineering team to build technology solutions for operators, clients, and patients
Subject matter expertise in 50-state pharmacy compliance and regulations
Excellent communication and stakeholder management skills
Education
Required: Bachelors in B.A. or Sciences
Preferred: Pharm.D., J.D., or Masters in B.A.
Location
While the position is remote, travel will be required
Preference may be given to candidates who live near a GoodRx or vitaCare office
Compensation decisions are determined using a variety of factors such as skill set, experience, and education or certifications. If we extend an offer for employment, we will consider all individual qualifications. Below are our salary ranges for this position based on office location:
San Francisco Office: $218,000 - $350,000
New York City Office: $200,000 - $321,000
Santa Monica Office: $182,000 - $292,000
Florida Office: $164,000 - $263,000
VitaCare, a wholly owned subsidiary of GoodRx, is a technology and services platform that helps patients navigate key access and adherence barriers for brand medications. Specifically, vitaCare helps patients understand coverage and identify available savings opportunities, and facilitates communications between providers and payors. The platform also offers a seamless path for filling a prescription, primarily through its network of third-party pharmacies. For more information, visit vitacarerx.com.