Senior Manager, Accounting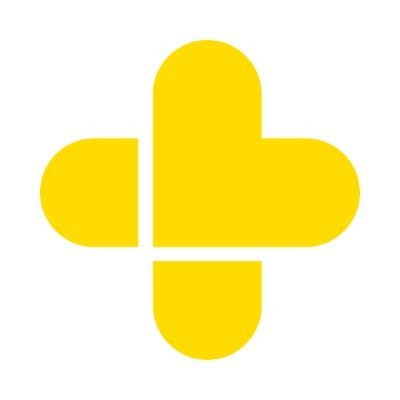 GoodRx
Accounting & Finance
Santa Monica, CA, USA
Posted on Friday, July 21, 2023
GoodRx is America's healthcare marketplace. Each month, millions of people visit
goodrx.com
to find reliable health information and discounts for their healthcare — and we've helped people save over $60 billion since 2011. We provide prescription discounts that are accepted at more than 70,000 pharmacies in the U.S., as well as telehealth services including doctor visits and lab tests. Our services have been positively reviewed by Good Morning America, The New York Times, NBC News, AARP, and many others.
Our goal is to help Americans find convenient and affordable healthcare. We offer solutions for consumers, employers, health plans, and anyone else who shares our desire to provide affordable prescriptions to all Americans.
GoodRx is seeking a Senior Accounting Manager to join our Accounting team, reporting to the Director of Accounting.
Our ideal candidate will have 8+years of accounting experience with at least 4 years in a managerial role on a publicly traded company corporate accounting team.
We are looking for a motivated team player who has high attention to detail, strong analytical skills, and can act as a self-directed, assured leader who can contribute to the team with minimal oversight. This leader will be responsible for driving process improvements that are critical to help scale the organization.
Successful attributes for the role include the ability to see the big picture, plan ahead and look around corners, excel at juggling multiple priorities, and thrive at going above and beyond. The ideal candidate will be a creative problem solver and collaborative team player with strong quantitative and qualitative skills and an incredible work ethic.
Responsibilities:
Maintain and support the financial statement close calendar in BlackLine which involves coordination with other departments and external stakeholders
Oversee significant accounting activities: month-end, quarter-end and year-end close, general ledger; including but not limited to preparation of financial statements, payroll, accruals, treasury, capitalized software and journal entries, maintain reconciliations for all balance sheet accounts in established corporate formats and in accordance with generally accepted accounting principles
Supervise Accounts Payable and ensure third party billing is up to date, experience with Tipalti is a plus.
Support the quarterly reporting process, including coordination with external and internal auditors
Support various other accounting processes: external reporting function, FP&A/budgeting, technical accounting, process improvement, internal audit, etc.
Manage the general ledger including creation and modification of GL accounts, maintenance of Netsuite custom reports and Oracle Smartview
Manage monthly, quarterly and year-end close processes with utmost attention to accuracy, reliability and efficiency
Maintain and enforce finance-related policies and procedures and internal controls, including AP/AR, stock-based compensation expense, bonuses/payroll, and capitalization of software
Lead the optimization of existing systems and software, including NetSuite, BlackLine and other new and existing software
Assist with the preparation of documents for annual financial statement audits, quarterly review activities and internal control audits
Act as a liaison between the company and the third-party auditors and other outside firms
Supervise, coach and mentor all levels of staff
Conduct performance reviews and contribute to performance feedback
Ad hoc financial analysis and reporting
Own special projects such as system integration/implementation and business combination integrations
Skills & Qualifications
Bachelor's degree in accounting, Finance or a related field required
CPA license required
9+ years of accounting experience preferred, with at least 4 years in a managerial role on a publicly traded company corporate accounting team
Excellent and proactive communicator
Comprehensive knowledge of Generally Accepted Accounting Principles (GAAP)
Ability to work under pressure and perform several tasks concurrently in a deadline driven environment
Experience working with financial accounting software (especially NetSuite & BlackLine)
Significant experience with payroll, treasury and capitalization of software
Advanced understanding of internal control concepts
Excellent Excel and analytical skills, including vLookUps, Pivot Tables, etc.
Extremely organized and autonomous
Business-minded with superb communication skills
Comfortable in a dynamic and fast-moving organization.
Compensation decisions are determined using a variety of factors such as skill set, experience, and education or certifications. If we extend an offer for employment, we will consider all individual qualifications. Below are our salary ranges for this position based on office location:
Santa Monica Office
: $126,000 - $164,000 - $202,000
GoodRx also offers additional compensation programs such as annual cash bonuses, annual equity grants for most positions, and generous benefits. Our great benefits offerings include medical, dental, and vision insurance, 401(k) with a company match, an ESPP, unlimited vacation, 11 paid holidays, and 72 hours of sick leave. GoodRx also offers additional benefits like mental wellness and financial wellness programs, fertility benefits, supplemental life insurance for you and your dependents, company-paid short-term and long-term disability, and more!
At GoodRx, we deeply value in-person connection and collaboration, which is key to our company culture. GoodRx is a hybrid work environment, and we ask employees to be in the office a minimum of twice a week at one of our hubs in Seattle, San Francisco, and New York City.
We're committed to growing and empowering a more inclusive community within our company and industry. That's why we hire and cultivate diverse teams of the best and brightest from all backgrounds, experiences, and perspectives. We believe that true innovation happens when everyone has a seat at the table and the tools, resources, and opportunities to excel.
With that said, research shows that women and other underrepresented groups apply only if they meet 100% of the criteria. GoodRx is committed to leveling the playing field, and we encourage women, people of color, those in the LGBTQ+ communities, and Veterans to apply for positions even if they don't necessarily check every box outlined in the job description. Please still get in touch - we'd love to connect and see if you could be good for the role!
GoodRx is America's healthcare marketplace. The company offers the most comprehensive and accurate resource for affordable prescription medications in the U.S., gathering pricing information from thousands of pharmacies coast to coast, as well as a telehealth marketplace for online doctor visits and lab tests. Since 2011, Americans with and without health insurance have saved over $60 billion using GoodRx and millions of consumers visit
goodrx.com
each month to find discounts and information related to their healthcare. GoodRx is the #1 most downloaded medical app on the iOS and Android app stores. For more information, visit
www.goodrx.com
.