Freelance Writer, Pharmacy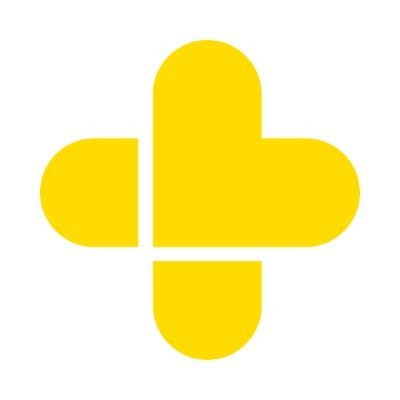 GoodRx
Marketing & Communications
United States
Posted on Saturday, April 3, 2021
GoodRx is America's healthcare marketplace. Each month, millions of people visit
goodrx.com
to find reliable health information and discounts for their healthcare — and we've helped people save over $60 billion since 2011. We provide prescription discounts that are accepted at more than 70,000 pharmacies in the U.S., as well as telehealth services including doctor visits and lab tests. Our services have been positively reviewed by Good Morning America, The New York Times, NBC News, AARP, and many others.
Our goal is to help Americans find convenient and affordable healthcare. We offer solutions for consumers, employers, health plans, and anyone else who shares our desire to provide affordable prescriptions to all Americans.
GoodRx is seeking freelance pharmacist writers to contribute clinical content across a number of therapeutic areas in conjunction with our Editorial team. We support both a health blog, as well as a number of condition-focused information centers.
We are looking for candidates with excellent written and oral communication skills who can draw on their experiences to write medical articles for a consumer audience. You will need to be able to combine your real-life practical experience alongside in-depth reviews of the current scientific evidence and drug labeling to provide engaging, readable, and digestible pieces.
You must be appropriately licensed and not previously or currently involved in any regulatory board, agency inquiry, or professional liability policy claim.
We are open to remote locations.
About the role:
As a pharmacist freelance writer, you will be joining forces with a small team of pharmacists and physicians to develop pharmacy-related editorial content. You will use your clinical experience and in-depth knowledge of medications to craft content on topics including, but not limited to, head-to-head drug comparisons, drug interactions, and drug class comparisons.
You will use your clinical experience and in-depth knowledge of medications to ensure the content is engaging, accurate, and up-to-date. You will combine this information into easy-to-read articles that can be used by people to inform decisions about their health.
All assignments will require the writers to closely follow our detailed style and sourcing guidelines and to focus on empathetic and inclusive language. Experience with medical content is desirable.
Articles are typically about 800 to 1,200 words, with pay set at $500 per piece. The number and kind of pieces may vary according to your availability, expertise, and interest. We will initially work on a trial basis and then discuss regular contributions.
We require writers to adhere closely to our style and sourcing guidelines, as well as to use empathetic and inclusive language. Experience with writing consumer-facing pharmacy content is a must.
Skills & Qualifications:
Excellent written English and communication skills
Experience writing for a non-clinical audience
Meticulous attention to detail
Ability to work independently
Ability to read and interpret research studies and drug label information
Ability to simplify complex clinical concepts
A passion for making an impact in real people's lives with meaningful content and information
Requirements:
PharmD or BS in Pharmacy
Active pharmacist license in any U.S. state that is in good standing
Please include the following with your application:
Resume or CVA short cover letter outlining your interest
Three to four consumer-oriented, pharmacy writing samples
Rate: $500 per new article up to 1500 words
We're committed to growing and empowering a more inclusive community within our company and industry. That's why we hire and cultivate diverse teams of the best and brightest from all backgrounds, experiences, and perspectives. We believe that true innovation happens when everyone has a seat at the table and the tools, resources, and opportunities to excel.
With that said, research shows that women and other underrepresented groups apply only if they meet 100% of the criteria. GoodRx is committed to leveling the playing field, and we encourage women, people of color, those in the LGBTQ+ communities, and Veterans to apply for positions even if they don't necessarily check every box outlined in the job description. Please still get in touch - we'd love to connect and see if you could be good for the role!
GoodRx is America's healthcare marketplace. The company offers the most comprehensive and accurate resource for affordable prescription medications in the U.S., gathering pricing information from thousands of pharmacies coast to coast, as well as a telehealth marketplace for online doctor visits and lab tests. Since 2011, Americans with and without health insurance have saved over $60 billion using GoodRx and millions of consumers visit
goodrx.com
each month to find discounts and information related to their healthcare. GoodRx is the #1 most downloaded medical app on the iOS and Android app stores. For more information, visit
www.goodrx.com
.