Strategic Pricing and Market Intelligence Intern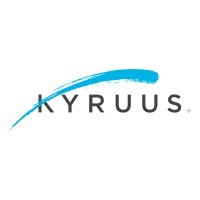 Kyruus
Remote
Posted on Saturday, May 13, 2023
Kyruus' mission is to connect people to the right care, in pursuit of our vision: a better healthcare system- one that's transparent and accessible- where everyone gets the care they need. At Kyruus, our values are at the heart of everything we do:
We care deeply
– We do the right thing even if it's the harder thing.
We are fiercely driven
– We harness our curiosity to pursue continuous improvement and create simple solutions to complex problems.
We lead with respect
– We celebrate the individual traits that make each of us unique and seek out diverse voices to listen and learn.
We are accountable
– We do what we promise for each other and our customers.
Here's what that would mean for you in the
Strategic Pricing and Market Intelligence
role.
Care: You care about providing thorough and detailed research and analysis.
Driven: You are driven to find and investigate competitor and market intelligence, to understand pricing strategies and approaches that will inform recommendations.
Respect: You will collaborate and seek out different perspectives within the Sales, Product and Marketing teams to help test and validate recommendations.
Accountable: Meet project deadlines and communicate any delays or challenges in advance.
What you will do in a Strategic Pricing and Market Intelligence role at Kyruus:
You'll gain a foundational understanding of the current Kyruus products, capabilities, pricing, and market positioning.
You'll spend your time investigating current market strategies across three markets, focused on pricing and packaging.
You'll work independently using both internal Kyruus resources and third party research to pull together a thoughtful overview of the market and competitive pricing strategies, including pain points and opportunities for Kyruus.
You will produce pricing modeling, process and structure recommendation that can be built upon going forward, creating consistency and guiding future packaging and pricing.
You'll have the opportunity to work with Kyruus employees and build relationships that will lead to future job opportunities – and we're excited for you to do that!
At the end of your internship, you'll present to Kyruus' cross-functional leadership team your findings on the topics assigned to you.
You'll report to the Director, Product Marketing and work closely with other members of the Kyruus team, including Product, Marketing, and Sales team members.
What you will bring:
Proficiency with Microsoft Excel and background in product marketing, finance, or consulting.
Attention to detail and ability to explain complex topics in a simple and easily understood manner.
Ability to tell stories with data.
Understanding of data modeling, to create projections and validate recommendations.
Can-do attitude and ability to navigate through ambiguity as we investigate new untapped markets.
Equal Opportunity Employer
Kyruus is dedicated to providing equal employment opportunities (EEO) to all employees and applicants for employment without regard to race, color, religion, sex, gender, national origin, citizenship, age, disability, sexual orientation, genetic information. We will not discriminate, in any employment decision, against any individual or group on the basis of race, color, religion, sex, gender, national origin, citizenship, age, disability, sexual orientation, genetic information, or veterans/national guard/military reserve status. This shall be done in compliance with all applicable federal, state, and local laws in every location in which Kyruus has facilities.