DevOps Engineer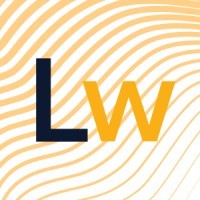 Lucidworks
Software Engineering
India · Remote
Posted on Tuesday, July 19, 2022
Lucidworks is leading digital transformation for some of the world's biggest retailers, financial services firms, manufacturers, and B2B commerce organizations. We believe that the core to a great digital experience starts with search and browse. Our Deep Learning technology captures user behavior and utilizes machine learning to connect people with the products, content, and information they need. Brands including Crate & Barrel, Lenovo, Red Hat, and Cisco Systems rely on Lucidworks' suite of products to power commerce, customer service, and workplace applications that delight customers and empower employees. Lucidworks believes in the power of diversity and inclusion to help us do our best work. We are an Equal Opportunity employer and welcome talent across a full range of backgrounds, orientation, origin, and identity in an inclusive and non-discriminatory way.
About the Role
The Cloud Operations Team is responsible for providing a robust platform for our Managed Fusion customers. As an Operations Engineer, you will develop and employ DevOps best practices and tools to create, deploy, monitor, and maintain production infrastructures for customers. We operate at large scale using cutting-edge cloud computing technologies, and on mission-critical projects that can make or break customers' success. If you thrive in high-impact situations and enjoy solving complex operational challenges without sacrificing uptime, we want to hear from you.
The preferred shift for this role is 3pm - midnight IST, with some room for flexibility based on candidate preferences. There is a one week on-call requirement, every four weeks. This "on-call" requirement consists of being available within 15 minutes of on-call request to handle customer issue.
About You
You're a seasoned, scrappy engineer who plays well with others and you care about the work, the team, and the customers. You are able to work collaboratively with a diverse community of personalities spread across multiple time zones, leveraging your excellent communication skills to make sure everyone is on the same page. You take your roadmap by the horns, always two steps ahead of your to-do list, and work efficiently on behalf of our customers.