Search Engineer, Technical Support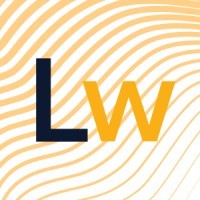 Lucidworks
IT, Customer Service
Remote · United States
Posted on Tuesday, April 25, 2023
Lucidworks is leading digital transformation for some of the world's biggest retailers, financial services firms, manufacturers, and B2B commerce organizations. We believe that the core to a great digital experience starts with search and browse. Our Deep Learning technology captures user behavior and utilizes machine learning to connect people with the products, content, and information they need. Brands including Crate & Barrel, Lenovo, Red Hat, and Cisco Systems rely on Lucidworks' suite of products to power commerce, customer service, and workplace applications that delight customers and empower employees. Lucidworks believes in the power of diversity and inclusion to help us do our best work. We are an Equal Opportunity employer and welcome talent across a full range of backgrounds, orientation, origin, and identity in an inclusive and non-discriminatory way.
About the Team
The technical support team leverages their extensive experience supporting large-scale Solr clusters and the Lucene/Solr ecosystem. Their day might include troubleshooting errors and attempting to fix or develop workarounds, diagnosing network and environmental issues, learning your customer's infrastructure and technologies, as well as reproducing bugs and opening Jira tickets for the engineering team. Their primary tasks are break/fix scenarios where the diagnostics quickly bring network assets back online and prevent future problems--which has a huge impact on our customers' business.
About the Role
We're looking for a support engineer with a wide range of technical abilities to communicate with customers to gather data about the problems they are facing, as well as working with the engineering team and vendors to perform root cause analysis (RCA) and, ultimately, resolutions. This means continuous contact with the customer and a high level of attentiveness to their needs and priorities.
This role balances technical depth with empathy for the customer's needs and a drive to continually improve the products and ensure an excellent customer experience. You are the first line in our Customer Success team to help our users.
About You
You are a curious-minded, natural problem solver who plays well with others and cares about the work, the team, and the customers. You are able to work collaboratively with a diverse community of personalities spread across multiple time zones, leveraging your excellent communication skills to make sure everyone is on the same page. You leverage all of your technical and people skills to become a trusted advisor for your customers and peers, both internal and external.
Our Stack:
Apache Lucene/Solr, ZooKeeper, Spark, and Pulsar
Java, Python, Linux, Kubernetes
Zendesk, Jira
This is a remote role and will remain remote.
This role is expected to participate in weekend on-call rotations.
Responsibilities:
Field incoming questions, help users configure Lucidworks Fusion and its components, and help them to understand how to use the features of the product
Troubleshoot complex search issues in and around Lucene/Solr
Document solutions into knowledge base articles for use by our customer base in our knowledge center
Identify opportunities to provide customers with additional value through follow-up on products and/or services
Communicate high-value use cases and customer feedback to our Product Development and Engineering teams
Contribute to the open source community by donating needed bug fixes and improvements, answering message boards, documenting existing code, etc
Skills & Qualifications:
Experience with Search technologies such as Apache Lucene/Solr.
2+ years of professional experience in a customer facing level 1-2 tech support role
BS or higher in Engineering or Computer Science preferred
Experience with technical support CRM systems (Salesforce, Zendesk etc.)
Ability to clearly communicate with customers by email and phone
Knowledge of Java and common scripting languages (Perl/Python/Ruby)
Knowledge of Unix, Kubernetes, Apache Spark, data science, and machine learning concepts
Knowledge of Google Suites preferred (not required)
A willingness to jump in, work with both opportunity and constraint, and leverage existing resources to accomplish goals, ability to work independently
Ability to collaborate with a diverse community of people and personalities across geographies, backgrounds, and professional abilities
Interpersonal with outstanding verbal and written communication skills
Empathy and care for all stakeholders of Lucidworks, including employees, executives, customers, partners, and guests
Lucidworks believes in the power of diversity and inclusion to help us do our best work. We are an Equal Opportunity employer and welcome talent across a full range of backgrounds, orientation, origin, and identity in an inclusive and non-discriminatory way. Applicants receive consideration based on the relevant talents, skills, and experiences they offer to our company.
If you need any accommodations prior to your interview, please reach out to us at: recruiting@lucidworks.com
Thank you for your interest and we look forward to learning more about you.
COVID Vaccination:
As a condition of employment, at time of hire and continuing thereafter, Lucidworks requires that all employees must be fully vaccinated against COVID-19 to the extent that they are: i) working from or visiting any company office; ii) participating in in-person company events; or iii) working onsite with customers.