Senior Sales Engineer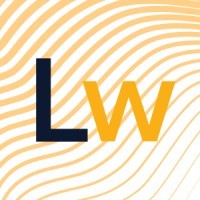 Lucidworks
Sales & Business Development
Remote · United States
Posted on Friday, May 19, 2023
Lucidworks is leading digital transformation for some of the world's biggest retailers, financial services firms, manufacturers, and B2B commerce organizations. We believe that the core to a great digital experience starts with search and browse. Our Deep Learning technology captures user behavior and utilizes machine learning to connect people with the products, content, and information they need. Brands including Crate & Barrel, Lenovo, Red Hat, and Cisco Systems rely on Lucidworks' suite of products to power commerce, customer service, and workplace applications that delight customers and empower employees. Lucidworks believes in the power of diversity and inclusion to help us do our best work. We are an Equal Opportunity employer and welcome talent across a full range of backgrounds, orientation, origin, and identity in an inclusive and non-discriminatory way.
About the Role
The sales engineer plays a vital role as a part of our sales team. Not only do they help interpret a customer's technical requirements and communicate product features, functions and benefits, but they are also given a level of trust that is often not offered to salespeople and consequently, the sales engineer is in a unique position to promote a vendor's key benefits and value proposition while becoming a trusted advisor as we seek to win the technical sale as a part of the overall customer sales engagement.
Job Responsibilities
Have strong business acumen that will allow you to understand the customer's requirements and establish Lucidworks product(s) as the best solution that addresses their needs.
Develop and deliver product demos, custom demos and proof of concepts that showcase why Lucidworks offers the best solution for their needs.
Develop and deliver sales presentations, whiteboard sessions, and even group training all designed to comprehensively explain what Lucidworks' deep technical strengths are important to solving for the needs that a customer has and, during this process, creating technical coaches during the sales process that will benefit customers and prospects.
Present an organization's technology infrastructure, including demonstrating deep familiarity with hardware, software, networking, and security stack.
Provide comprehensive responses to client questions about our platform and other technical aspects of the platform that will put us in a stronger likelihood of a customer win.
Work with product and sales teams to interpret customer requirements and deliver solutions that map to what a customer is trying to solve for while maintaining a position where the end-goal is driving net new ARR or add-on ARR to the company.
Demonstrate an understanding of what the customer's requirements are in terms of product capabilities, and manage expectations on the customer and sales side, leveraging external resources as necessary.
Participate and present at trade shows and other special events.
Be able to think critically and suggest ideas that might increase the trust factor and potentially lead to earlier deal wins.
Contribute to the Sales Engineering organization in building reusable assets (demos, POC's, etc.)
Provide ongoing feedback to the product team for product improvements as required.
Provide clear and accurate responses for RFPs and/or contribute technical solutions directly to proposals.
Work in tandem with the sales team on presentations to ensure accuracy.
Required Skills and Qualifications
Demonstrate a successful track record in the search & personalization technology in digital commerce and digital workplace sectors.
8+ years of sales, consulting or development experience.
5+ years of working as a Sales Engineer on the technology areas listed above.
Successful experience in working with sales and engineering staff to deliver high-quality presentations to prospects.
Successful experience in developing and delivering persuasive presentations to audiences ranging from small groups of clients to large trade show audiences.
Excellent written communication skills.
Successful experience in driving innovation as a way to increase sales.
Strong ability to quickly comprehend and explain complex engineering concepts in simple, effective terms.
Good practical understanding of cloud-centric architectures.
Ability to work in concert with team members to build the most effective presentations that blend technical facts with tangible benefits.
Excellent verbal, written, presentation and interpersonal communication skills.
Coaching skills to help co-workers quickly understand and explain new and emerging technology concepts.
A strong networker who can reach out to customers and clients to offer support and assistance.
Impeccable time management skills.
Compensation Information
Lucidworks' salary range for this position is $
150,335 - $183,775 USD
per year. This salary range may include multiple levels. Your level is based on our assessment of your interview performance and experience, which you can always ask the hiring manager about to understand in more detail. Salary is just one component of Lucidworks' total compensation package for employees. Your total rewards package includes (but is not limited to) discretionary variable bonus, equity, top-notch medical, dental and vision coverage, a variety of voluntary benefits, generous PTO policy, various leave policies, and many other region-specific benefits.
Lucidworks believes in the power of diversity and inclusion to help us do our best work. We are an Equal Opportunity employer and welcome talent across a full range of backgrounds, orientation, origin, and identity in an inclusive and non-discriminatory way. Applicants receive consideration based on the relevant talents, skills, and experiences they offer to our company.
Thank you for your interest and we look forward to learning more about you.