Senior Application Support Engineer - Mexico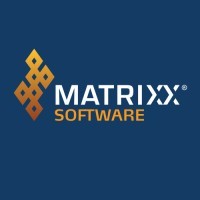 MATRIXX Software
Customer Service
Mexico
Posted on Saturday, April 1, 2023
We Are Charging Up 5G and Driving Meaningful Transformation
To empower our customers, MATRIXX is creating new ways to unlock value by delivering the industry's best monetization solution. Powered by our cloud native Digital Commerce Platform, service providers can take advantage of new commercial, customer and operational opportunities, transforming their businesses along the way. Empowered by our team's unyielding commitment and relentless drive, we are building a global army of raving fans helping us transform the industry. With a culture that values people as the essential foundation of our success, we are committed to working together to charge up 5G.
SENIOR APPLICATION SUPPORT ENGINEER – Mexico
Based in Mexico City, and reporting to the Regional Support Manager, the Senior Application Support Engineer will support all aspects of MATRIXX Software Applications at a Tier 1Telecoms Provider. Your responsibilities will require extensive and proactive collaboration with internal and external stakeholders as part of a dedicated team.
The successful candidate will work collaboratively with MATRIXX's Engineering and Professional Services teams with the goal of becoming a MATRIXX software certified product expert. Your responsibilities will require you to take ownership of complex customer reported issues, and to assist with all aspects the enhanced support service delivery.
This position is ideal for a candidate looking for a fast paced, dynamic work environment with the personal connection and flexibility of working for a start-up company with its headquarters located in Silicon Valley.
RESPONSIBILITIES:
Ability to provide local support, under stringent SLA, of the MATRIXX platform.
Willingness to assist in deployment and operational support activities.
Sensitivity to all aspects of the customer relationship with the goal of establishing and maintaining a highly professional and 'trusted advisor' position.
Identify, communicate and drive improvement initiatives for the processes and tools relating to your role.
Monitor mobile technology and industry developments to ensure your knowledge remains current.
Ability to create and perform production operational tasks, MOP (Method of Procedure) execution and provide guidance on best practice to wider team regarding platform operation.
Perform Business-As-Usual (BAU) type pricing configuration change on the OCS, test and verify changes and support the deployment of the updates into the production environment.
Follow customer and vendor MOP precisely, taking accountability for documentation and auditability.
Undertake BAU type application configuration changes (both functional and non-functional) and support the process of verification of such in a test, development and pre-production environment.
Limited out of hours support work on scheduled activities and high severity production issues/incidents
QUALIFICATIONS:
At least 5 years working in a Support or Services role in the Telco environment
The successful candidate must:

Have excellent communication skills covering both technical and non-technical aspects
Have professional fluency in both Spanish and English
Have strong written, verbal and interpersonal skills
Be stimulated by meeting technical challenges with the ability to make timely, sound decisions
Be self-motivated and able to work under pressure.
The successful candidate must have technical expertise and significant experience in:

Applications and Systems (Intelligent Networks, Online/Converged Charging, Billing, PCRF)
Networking protocols (SS7, MAP, INAP, CAP, DIAMETER, 5G, Sy/Gx)
Operating Systems (Redhat Enterprise Linux)
Preferably skills in one or more of the following:

Cloud/Virtualisation (VMware, Azure, AWS, Google Cloud Platform, Kubernetes/Docker, Openshift, KVM)
Programming Concepts (Java, C++)
Scripting languages (Python, Perl, BASH)
MongoDB
Apache Kafka and Apache ActiveMQ
Monitoring Applications, Visualization and Protocols (Prometheus/Grafana/PRTG/SNMP/JMX)
Web Service Protocols (SOAP, REST)
OCS/Billing System pricing configuration
COTS application configuration life-cycle management
SQL language (mainly query/reporting) good working knowledge\
A Bachelor's degree or equivalent technical / science-based qualification
What you will experience:
Helping us deliver on our north star
Making an impact, innovating, and disrupting an industry
Working on complex and challenging problems
Collaborating and learning from exceptional peers and leaders around the world
Contributing to making our customers into raving fans
Being part of a culture that thrives on open communication, transparency, and succeeding together
Being valued and rewarded