Senior Solution Architect Technical Trainer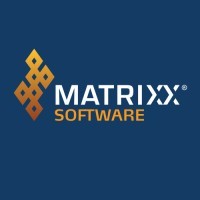 MATRIXX Software
IT
United States
Posted on Friday, April 14, 2023
We Are Charging Up 5G and Driving Meaningful Transformation
To empower our customers, MATRIXX is creating new ways to unlock value by delivering the industry's best monetization solution. Powered by our cloud native Digital Commerce Platform, service providers can take advantage of new commercial, customer and operational opportunities, transforming their businesses along the way. Empowered by our team's unyielding commitment and relentless drive, we are building a global army of raving fans helping us transform the industry. With a culture that values people as the essential foundation of our success, we are committed to working together to charge up 5G.
Solution Architect Technical Trainer - fluent Spanish required
What You Will Do:
Draw on your background as a Solutions Architect to develop and deliver multi-level technical training programs for customers, partners and/or Company personnel worldwide.
Develop instructor-led training materials including hands-on labs and Web Based Training modules
Evaluate training delivery and provide feedback
Identify program needs, obtain technical data and maintain training records.
Engage with engineering, technical support and professional services to ensure that course material reflects current product features
What You Will Bring:
Extensive experience in the integration of complex Telecom OSS and BSS systems
World-class knowledge and experience of creating and executing solution architecture designs
A thorough understanding of 5G architecture and protocols, Diameter and SS7/SIGTRAN
Minimum 5 years' hands-on experience of Linux/UNIX
A solid understanding of Kubernetes
The ability to train in a dynamic and engaging manner while presenting to customers with diverse audience members from software engineers to CFOs
Strong technical writing experience, including the research and analysis of technical topics and structuring this information in easily digestible formats
Experience in solving problems and incorporating use case scenarios in training.
English fluency, with strong written and verbal communication and interpersonal skills
Fluent Spanish-speaking skills
Nice to Have:
An understanding of no-SQL databases
A self-starter, with a team-oriented mindset
The ability to develop a strong rapport with students in order to create a welcoming and constructive training environment
Base Salary is determined by the applicant's experience, knowledge, skills, and abilities, as well as internal equity and alignment with market data. Most sales positions are eligible for a commission under the terms of an applicable plan, while most non-sales positions are eligible for a bonus.

In addition, MATRIXX has a strong benefits package including Medical, Dental, Vision, Prescription Drug Coverage, 401k Plan, Life Insurance, Flexible Time Off, and Paid Parental Bonding Leave, among other benefit plan options. To give our employees flexibility, MATRIXX is a remote first work environment.
United States Pay Range
What you will experience:
Helping us deliver on our north star
Making an impact, innovating, and disrupting an industry
Working on complex and challenging problems
Collaborating and learning from exceptional peers and leaders around the world
Contributing to making our customers into raving fans
Being part of a culture that thrives on open communication, transparency, and succeeding together
Being valued and rewarded