Customer Service Agent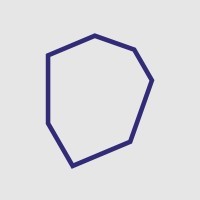 UnifiedPost
Customer Service
Belgium
Posted on Saturday, July 8, 2023
About the job
For our support department we are looking for an Customer Service Agent who does not stop until the customer's problem has been solved.
‍
What will you do as a service desk employee?
As a customer service employee at Unifiedpost, you are responsible for handling all
questions from our customers.
‍
‍Mission
You work independently but are part of a strong team that is always there for each other.
‍
How can you contribute to our future story?
‍
You are the contact person on behalf of the company for the relevant product support;
You are able to bring problems to a good solution and do not stop until it is successful;
You speak to customers in a friendly and helpful way, this can be by telephone and e-mail (chat possibly in the future);
You ensure an 8+ customer experience in all your customer contact;
You identify improvements and share them with your team leader.
‍
About Unifiedpost
‍
At Unifiedpost Group, our mission is to help customers structure complex financial ecosystems by delivering convenient, smart, digital solutions.
‍
Throughout the world, businesses are digitizing their financial value chain: from contract or order, to invoice, payment and financing. For this evolution to succeed, there must be a trusted network connecting this diverse ecosystem.
‍
Our secure, cloud-based platform empowers businesses by creating a space where this network can exist and deliver streamlined,automated business functions, from e-invoicing and payments processing, to working capital financing, e-identity solutions and more.
‍
More information about the company and the services of Unifiedpost can be found at: www.unifiedpost.com and www.billtobox.be
‍
We would be happy to see
‍
Service is in your DNA;
Strong communication skills, both verbally (by telephone) and in writing (e-mail/chat);
Analytically very strong, you can get the customer question clear and articulate the answerwell to the customer;
Stress resistant, Even when it is busy you keep an overview of all current cases;
Good sense of collegiality.
Experience in a similar position is a plus, but starters are also welcome. Enthusiasm and the will to make it a success counts;
An inquisitive character;
Affinity with our products (SaaS/ IT/ Finance);
Good command of the Dutch and English language (oral and written). French or German is an advantage;
‍
‍
This is what you win
‍
What do we offer you?
An informal atmosphere, short lines of communication and nice colleagues;
Working from home and office (50/50)
Working week of minimum 4 maximum 5 working days
Company car/travel allowance
30 vacation days based on full-time after accrual / included;
Sector 200 advantages
Flat-rate compensation
Meal vouchers
Opportunities to grow internally to another position.
‍
Acquisition in response to this vacancy is not appreciated
‍
‍
Challenges: we're transforming the world of administrative and financial business processes. You will develop your coordination and language skills.
‍
Responsibility: making a difference in decision-making means you take on responsibility, not just tasks
‍
Common purpose: you grow by learning new skills and we benefit from your knowledge. We all work together towards one goal
‍
If you are looking for stability and a fixed canvas, stop reading. After all, you get the chance to be part of a leading fintech player in a rapidly changing environment. With us there is something new to experience every day, we consciously use a buy-and-build story.
‍
‍
We are willing to invest in you with training and development opportunities on-the-job, so that you immediately get the necessary responsibility. We are active in 32 countries and in various areas where there are various growth opportunities within our organization.
‍

Unifiedpost Group is gradually transforming into a more regulated company. As a result, all roles within any of the companies of the Unifiedpost Group are subject to some form of a background check. For most roles, this will involve a simple identity and degree verification. For other roles, we might be required to also verify your criminal record and employment history.