IT Mapping Specialist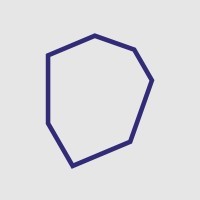 UnifiedPost
IT
Hungary
Posted on Monday, November 20, 2023
About the job
‍
Purpose of this position is to achieve the implementation of new customers in our documents processing system, playing the role of the main technical contact. You will contact the customer's IT department to establish a document exchange protocol between the two systems, then will create a mapping for the PDF document or structured file to extract certain data and ensure that the data fulfil the receiver specific needs, the mathematical verifications, and the legal validations.
‍
This position requires an aptitude for working with applications/systems to undertake analysis, diagnosis, and resolution of user's problems, which may range from straightforward to more complicated technical issues.
‍
Responsibilities
Creating a channel between the document sender and receiver
Creating mappings for the incoming and outgoing documents
Ensures adherence to internal and customer specific standards, processes, and needs.
Coordinates with customers and third -party service providers to achieve successful implementation of the customer.
High quality project management in a timely manner via phone, email, and ticketing system
‍
‍
‍
‍
About Unifiedpost
At Unifiedpost Group, our mission is to help customers structure complex financial ecosystems by delivering convenient, smart, digital solutions.
‍
Throughout the world, businesses are digitizing their financial value chain: from contract or order, to invoice, payment, and financing. For this evolution to succeed, there must be a trusted network connecting this diverse ecosystem.
‍
Our secure, cloud-based platform empowers businesses by creating a space where this network can exist and deliver streamlined, automated business functions, from e-invoicing and payments processing, to working capital financing, e-identity solutions and more.
‍
‍
‍
We would be happy to see
‍
Competencies:
‍
B. Sc degree in a relevant area (e.g., business informatics) would be ideal.
A few years of relevant work experience, however fresh graduates are also welcome.
Knowledge of an EDI application and mappings
Knowledge of invoicing process and OTC/PTP workflows
At least B1 level knowledge of English - You'll be in touch with international teams.
Minimum B2 level of Hungarian knowledge
Good verbal and written communication skills
Problem solving capabilities and attention to details.
Service excellence oriented
Ability to prioritize tasks.
Knowledge of XML, EDIFACT structures and Regex language
Knowledge of channels for document exchange, like AS2, SFTP, OFTP2, rest API
‍
‍
This is what you win
We offer a competitive salary package and in line with your experience and qualifications. Extra benefits are flexible hours and home-based working possibilities.
‍
Challenges: we're transforming the world of business communications and transactions. You will develop your technical skills but also your knowledge about business processes.
‍
Responsibility: making a difference in decision-making means you take on responsibility, not just tasks.
‍
Common purpose: you grow by learning new skills and we benefit from your knowledge. We all work together towards one goal.
‍
Unifiedpost Group is offering more and more services that require a great deal of trust from our customers. As a result, all roles within any of the companies of the Unifiedpost Group are subject to some form of a background check. For most roles, this will involve a simple identity and degree verification. For other roles, we might be required to also verify your criminal record and employment history.
‍