Senior Account Manager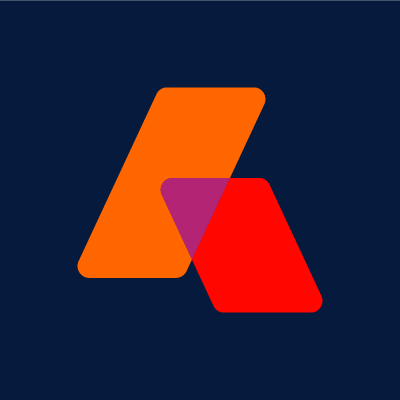 Operative
Sales & Business Development
Sydney, Australia
Posted on Saturday, August 19, 2023
OPERATIVE OVERVIEW
Operative is a leading software company in the media industry, serving 300+ media companies as clients with over $40 billion in revenue processed and 25,000+ worldwide users. Our mission is to accelerate revenue growth for the biggest and most successful media companies by providing them with an open, data-driven, and highly configurable architecture. Our recently released AOS platform enables media companies to deliver any audience and achieve any outcome for their buyers. With over 1,000 employees across 10 offices worldwide, Operative's impressive client portfolio includes FOX, NBC, WBD, Paramount, and Disney.
We are eager to welcome talented professionals who are passionate about the media industry and dedicated to driving success for our clients. It's genuinely an exciting time to join Operative and be a part of our global growth story. If you have what it takes, apply now!
JOB SUMMARY
As a Senior Account Manager, you will play a crucial role in the International Sales team, serving as the main point-of-contact for customers and driving Operative's business growth in your region. Your primary responsibility will be to ensure our customers maximize the value they derive from our products and partnership, fostering loyalty and turning them into referenceable clients. Serving as a customer advocate within Operative, you will continuously strive for customer-centric improvement. Your proactive approach will involve helping clients realize their full potential by facilitating the adoption and productive use of Operative services and technology. Building strong trusted-advisor relationships and effectively communicating with senior management both internally and externally will be essential. In addition to meeting renewal and retention goals, you will also be responsible for driving revenue growth by identifying opportunities for clients to extend and expand their utilization of our systems and services.
MAIN DUTIES AND RESPONSIBILITIES
Establish and maintain strong relationships between Operative and client management/staff to ensure continuity and high client satisfaction levels.
Build strong personal trust and rapport with key client individuals through regular on-site meetings.
Serve as primary post-sales liaison between clients and internal departments at Operative.
Manage a portfolio of accounts to achieve booking, revenue, and renewal targets.
Support various aspects of the sales cycle, including RFPs, presentations, and more.
Develop expertise in how Operative has successfully solved unique business challenges for your clients.
Develop and execute strategic account plans to drive revenue growth and maximize client satisfaction.
Identify and drive up-sell and cross-sell opportunities within your customer base.
Conduct regular meetings with customers to ensure satisfaction, adoption, and success with Operative's portfolio of products and solutions.
Maintain strategic account plans and sales activity tracking in salesforce.com.
Cultivate satisfied customers through your interactions and consultations, generating recommendations for Operative among other businesses.
QUALIFICATION & DESIRED SKILL SETS
Minimum of five years' experience as an Account Manager or in a similar client services role, preferably within a software product and/or services driven environment.
Strong industry experience/knowledge. A deep understanding of the media industry, including trends, challenges, and emerging technologies, is a major advantage in effectively engaging with clients and addressing their needs.
Demonstrating strategic thinking abilities, including the ability to identify opportunities, anticipate client needs, and provide innovative solutions.
Strong project management skills require to effectively manage client accounts, coordinate internal teams, and ensure the timely delivery of products and services. Experience in managing multiple projects simultaneously, setting priorities, and meeting deadlines will be beneficial.
Demonstrating agility, problem-solving skills, and the ability to handle challenges with a positive mindset is highly valued. The successful candidate will be adaptable, resilient, and able to thrive in a changing environment.
Previous experience working with senior managers on the customer side.
Experience in crafting commercial deals and managing contract negotiation and formation, collaborating with legal professionals and familiarity with contract terminology to conclude new business.
Demonstrated consultative and collaborative approach, with a focus on building strong partnerships with clients.
Proven ability to exceed quotas, manage customer retention, and expand existing client relationships.
Strong interpersonal, communication, networking, and negotiation skills.
Proficiency in Microsoft Word, PowerPoint, and Excel. Experience working with Salesforce is preferred.
BA/BS degree.
GENERAL
These duties and responsibilities may be changed in accordance with the needs of the Company.
This is not intended to be an exhaustive or exclusive list of duties. You may be required to carry out any other associated tasks to ensure the successful delivery of Operative's objectives.
Operative cares about your privacy and protecting your data. By submitting an application for a position with Operative, you acknowledge that you have read Operative's Candidate Privacy Policy available at https://www.operative.com/candidate-notice/, and consent to how Operative treats your data.