Jr. Customer Support Analyst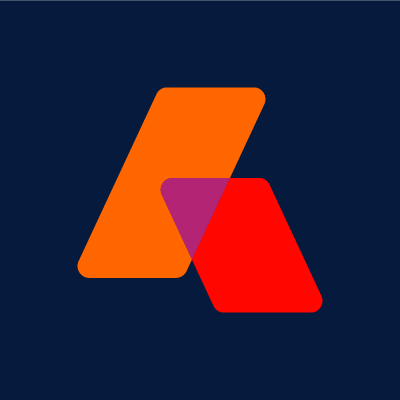 Operative
IT, Customer Service
Craiova, Romania
Posted on Monday, August 28, 2023
Operative makes advertising and content work for media companies. Hundreds of the world's top media organizations rely on Operative's solutions to automate digital and linear revenue workflows, streamline ad operations, and deliver audiences and outcomes to their buyers. And with powerful tools for content rights & management, Operative has a comprehensive product portfolio to help media companies thrive.
300+ media companies as clients, $50+ billion in revenue processed, 25,000+ worldwide users
No other software company in the AdTech space brings a comparable depth of experience to create truly innovative software that performs across all platforms, revenue models and business units. We believe in attracting and developing diverse people who are skilled, ambitious, compassionate, and curious to learn.
JOB SUMMARY
We are looking for a Jr. Customer Support Analyst, responsible for delivering business-to-business application support. This role champions customer priorities, drives incidents to closure, and enhances the customer support experience. The ideal candidate will combine strong technical and functional problem-solving skills with a keen business sense to deliver top notch customer-focused support.
MAIN DUTIES AND RESPONSIBILITIES
Receive, analyze, troubleshoot, replicate, and resolve complex customer issues, post-implementation, with a goal to aide in customer success, retention, and adoption of Operative product lines
Build knowledge of the software, troubleshooting tools and processes
Provide rapid response and resolution to complex customer incidents within the SLA requirements
Coordinate with Operative internal teams (Product Management, Solutions, TechOps, Customer Success, and Engineering) to address customer needs and requests
Demonstrate initiative, agility and follow through in areas of responsibility
Be personable, professional, and responsive, while capably representing Operative to customers
Assist Senior Analysts and Leads
Contribute to the support knowledgebase
Assist with a variety of operational projects such as monitoring customer production environments
What you have:
Excellent written and verbal communication skills (English Proficiency)
Ability to gather issue details, identify problems, mediate issues, develop solutions, and implement a course of action
A 'can do' attitude with strong follow-through habits
Deadline and detail-oriented, with the ability to juggle multiple customers and projects simultaneously.
Ability to handle challenging customer situations with diplomacy and be cool under pressure
Ability to analyze customer incidents and recreate possible defects in a simulated environment
Exceptional interpersonal and customer service skills
Willingness to take on whatever tasks are needed to complete the job
Strong Microsoft Excel knowledge
Preferred:
Working SQL knowledge
Familiarity with Software Development Life Cycle (SDLC) concepts
EDUCATION, CERTIFICATION, AND EXPERIENCE
Required:
Proficiency with CRM tools (Salesforce, Jira, etc.)
Excellent communication, organizational, and problem-solving skills
Ability to work flexible hours and a willingness to work on-call when required
Preferred:
Experience with On-Premise/Custom built applications
Bachelor's Degree in Computer Science, Engineering, or relevant software/computer related fields, or equivalent experience
What we offer:
Hybrid Home/Office working model
Unlimited Udemy for Business Access
Company Bonus Scheme
Competitive Leave Allowances
Recognition Program
Wellness Program
If you think big, if you are skilled, dedicated, and passionate about what you do, come join us in our vision to power how media companies work. We're building the future of media.
Please apply with your CV in English.
We offer a competitive salary and benefits package. All offers are conditional on references, verification of the right to work in Romania, and successful background screening checks. If you're interested in joining a fast-growing, innovative company and you meet the above requirements, don't hesitate to apply today!
Operative is a merit-first, equal-opportunity employer; diverse applications are encouraged.
Operative cares about your privacy and protecting your data. By submitting an application for a position with Operative, you acknowledge that you have read the following and consent to how Operative treats your data: 1) the Candidate Privacy Policy available at https://www.operative.com/candidate-privacy-notice/ (or if you are a candidate from Israel the Candidate Privacy Notice (Israel), available at https://www.operative.com/candidate-privacy-notice-israel/, and 2) the Candidate Notice for Data Transfer and Retention available at https://www.operative.com/candidate-notice/.