Jr. Customer Support Analyst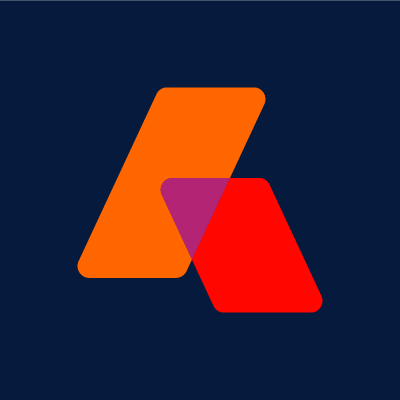 Operative
IT, Customer Service
São Paulo, SP, Brazil
Posted on Sunday, November 5, 2023
Only apply if:
You are fluent in English (only English resumes will be reviewed)
You can commute twice a week to our SP Office.
OPERATIVE OVERVIEW
300+ media companies as clients, $40+ billion in revenue processed, 25,000+ worldwide users. Operative accelerates revenue growth for the biggest and most successful media companies, making it easy for them to deliver any audience and any outcome to their buyers. We give media companies the power of an open, data-driven and highly configurable architecture that works across all linear, digital, and cross-media and converged deals, thanks to the recently released AOS platform. Operative has around 1,000 employees in 10 offices around the world and our clients include FOX, NBC, HBO, CBS and Disney.
It's genuinely an exciting time to join Operative. Don't wait!
JOB SUMMARY
Operative is looking for a Customer Support Analyst, responsible for delivering business-to-business application support. This role champions customer priorities, drives incidents to closure, and enhances the customer engagement experience. You will combine strong technical and functional problem-solving skills with a keen business sense to deliver top-notch customer-focused support.
MAIN DUTIES AND RESPONSIBILITIES
Receive, analyze, troubleshoot, replicate, and resolve complex customer issues, post-implementation, with a goal to aid in customer success, retention, and adoption of Operative product lines
Build knowledge of the software, troubleshooting tools and processes
Provide rapid response and resolution to complex customer incidents within the SLA requirements
Coordinate with Operative internal teams (Product Management, Solutions, TechOps, Customer Success, and Engineering) to address customer needs and requests
Demonstrate initiative, agility and follow through in areas of responsibility
Be personable, professional, and responsive, while capably representing Operative to customers
Assist Senior Analysts and Leads
Contribute to the support knowledgebase
Assist with a variety of operational projects such as monitoring customer production environments
COMPETENCIES
Required:
Excellent written and verbal communication skills (English Proficiency)
Ability to gather issue details, identify problems, mediate issues, develop solutions, and implement a course of action
A 'can do' attitude with strong follow-through habits
Deadline and detail-oriented, with the ability to juggle multiple customers and projects simultaneously.
Ability to handle challenging customer situations with diplomacy and be cool under pressure
Ability to analyze customer incidents and recreate possible defects in a simulated environment
Exceptional interpersonal and customer service skills
Willingness to take on whatever tasks are needed to complete the job
Strong Microsoft Excel knowledge
Preferred:
Knowledge of software development life cycle
EDUCATION, CERTIFICATION, AND EXPERIENCE
Required:
Technical focus preferred
Experience working with Internet products (SaaS) and technologies
Client-facing experience
Preferred:
Experience working with Digital Advertising, Online Publishing, or Interactive Media companies
GENERAL
These duties and responsibilities may be changed in accordance with the needs of the Company.
This is not intended to be an exhaustive or exclusive list of duties. You may be required to carry out any other associated tasks to ensure the successful delivery of Operative's objectives.
Hours: 10:00 am – 7:00 pm (São Paulo's time)
Office location: Sao Paulo. Hybrid work schedule (twice a week in the office)
Operative cares about your privacy and protecting your data. By submitting an application for a position with Operative, you acknowledge that you have read Operative's Candidate Privacy Policy available here (https://www.operative.com/candidate-notice/), and consent to how Operative treats your data.