DBA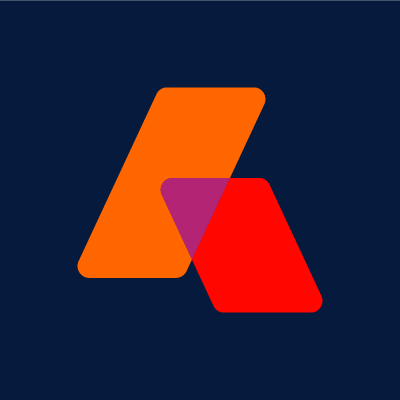 Operative
IT
Romania
Posted on Monday, November 20, 2023
Operative makes advertising and content work for media companies. Hundreds of the world's top media organizations rely on Operative's solutions to automate digital and linear revenue workflows, streamline ad operations, and deliver audiences and outcomes to their buyers. And with powerful tools for content rights & management, Operative has a comprehensive product portfolio to help media companies thrive.
300+ media companies as clients, $50+ billion in revenue processed, 25,000+ worldwide users
We are empowering the world's media companies to monetize premium content in an industry disrupted by rapid changes in technology, data, and consumption paradigms. We believe in attracting and developing diverse people who are skilled, ambitious, compassionate, and curious to learn.
ORACLE PRODUCTION DBA OVERVIEW:
We are currently looking for an experienced Oracle Production DBA to join our global DBA team.
The production DBA's main purpose is to manage database activities in various company data centers, the AWS cloud, and in customer facilities around the world. The role requires self-motivation, teamwork, problem solving, a willingness to learn about complex software products, a desire to provide great customer support and excellent written, verbal and presentation skills.
Main Duties and Responsibilities
· Implement procedures for database maintenance, troubleshooting, and monitoring.
· Perform backup, recovery, high availability and DR procedures
· Performance tuning tasks including query rewrites, index analysis, profiles, traces, etc.
· Develop database design patterns for use by application R&D teams for scalable and highly available enterprise application database solutions. This includes recommendations for SQL coding, partitioning, and data purge activities
· Participate in on-call production support on a rotation basis
· Develop automated solutions using scripting language and DevOps tools
· Research new features and database technologies
· Participation in benchmark/sizing projects
· Communicate with internal and customer-facing teams, providing status updates for open issues, root cause analysis and problem remediation
· Maintaining database operations documentation and knowledge sharing with DBA team
Required Education and Experience
· Bachelor's degree with a technical major, such as engineering or computer science.
· 4+ years of proven Enterprise Production Oracle database operational and technical administration experience and at least 2+ years of PL/SQL programming experience.
· 2+ years of experience in a Linux Environment (Oracle Linux, RedHat), preferably in a cloud or virtualized environment including strong scripting skills.
· Experience with a variety of monitoring tools such as SolarWinds, FogLight, LAB 128, OEM, AWR, ASH, and ADDM reports
· Hands-on experience working with Oracle technologies like Data Guard, RMAN, ASM, Grid Control, and RAC
Preferred
· Experience with database and application development
· Cloud experience (AWS, GCP, OCI and Azure)
· Experience with other relational DBs such as MySQL 5.7+ or SQL Server 2014+
· Experience with non-relational data stores (MongoDB, Redis, Vertica, etc.)
· Willingness to participate in occasional international travel
· Previous business development experience with Java, C# or C++, etc.
What we offer:
· Hybrid Home/Office working model
· Unlimited Udemy for Business Access
· Company Bonus Scheme
· Competitive Leave Allowances
· Recognition Program
· Wellness Program
If you think big, if you are skilled, dedicated, and passionate about what you do, come join us in our vision to power how media companies work. We're building the future of media.
Please note that the workplace type is Hybrid and office attendance is required depending on your proximity to our office in Craiova.
Please apply with your CV in English.
We offer a competitive salary and benefits package. All offers are conditional on references, verification of the right to work in Romania, and successful background screening checks. If you're interested in joining a fast-growing, innovative company and you meet the above requirements, don't hesitate to apply today!
Operative is a merit-first, equal-opportunity employer; diverse applications are encouraged.
Operative cares about your privacy and protecting your data. By submitting an application for a position with Operative, you acknowledge that you have read Operative's Candidate Privacy Policy available at https://www.operative.com/candidate-notice/, and consent to how Operative treats your data.