Vendor & Service Manager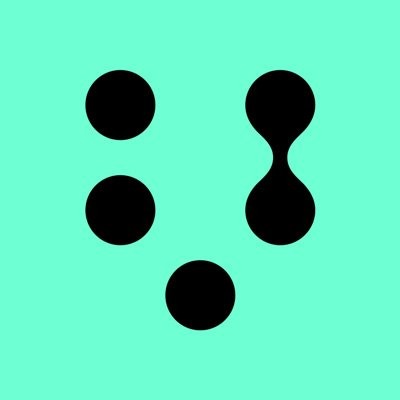 Verifone
Bangkok, Thailand
Posted on Monday, July 17, 2023
Why Verifone
For more than 30 years Verifone has established a remarkable record of leadership in the electronic payment technology industry. Verifone has one of the leading electronic payment solutions brands and is one of the largest providers of electronic payment systems worldwide.
Verifone has a diverse, dynamic and fast paced work environment in which employees are focused on results and have opportunities to excel. We take pride in the fact that we work with leading retailers, merchants, banks, and third party partners to invent and deliver innovative payments solution around the world. We strive for excellence in our products and services, and are obsessed with customer happiness. Across the globe, Verifone employees are leading the payments industry through experience, innovation, and an ambitious spirit. Whether it's developing the next platform of secure payment systems or searching for new ways to bring electronic payments to new markets, the team at Verifone is dedicated to the success of our customers, partners and investors. It is this passion for innovation that drives each one of our employees for personal and professional success.
Position Summary
Verifone offers end to end services to its clients across a multitude of sectors ranging from Financial Services to Retail to Restaurants etc. The range of services cover Technical Helpdesk Services, production support, terminal repair services, installation and on-site field services and ongoing sales and relationship management.
This role is responsible for the achievement of superior operational performance across Verifone Contact Centre through inspired leadership and implementing a best in class customer first culture and developing highly skilled customer focused teams.
What's exciting about the role
Lead and manage the entire services aspect of the Contact Centre in Thailand.
Provide overall strategic oversight and planning to drive a best in class operation.
Continuous service improvement to enhance the efficiency of the operations to ensure optimal productivity to drive better overall gross margins for the business through demonstrable metrics.
Develop and implement score cards (KPIs) to measure performance.
Develop and implement systems and processes, to drive sustainability and business continuity management.
Augment business development efforts of the company by providing technical and service support.
Develop and ensure adequate technical capability to cater to the increasing service demands and requests of the clients.
Build and maintain good relations with customers, partners and third-party service providers.
Work with the contact center
Manage and monitor business critical systems required to meet contracted Service Level Agreements.
Time sensitive management of all incidents advised to the contact centre.
Skills and Experience we desire
Atleast 10 years of experience in a large (plus 100-seater) Customer Contact Centre with a minimum of 5 years in a management role
Demonstrated experience in vendor management
Formal business degree or equivalent experience is a plus
Understanding of the payments industry, specifically acquiring services is a plus
Strong project management skills with focus on productivity, efficiency and quality of delivery.
Client centricity and solutions orientated mindset with a pragmatic and business enabling approach.
Entrepreneurial and mature with a long-term outlook and strong capability to handle short term failures.
Capable of creating and implementing process and governance leading to a strong and sustainable operations model for the business.
Proven track record in leading, motivating and mobilizing teams of the right scale and technical proficiency in a complex operating environment.
Strong negotiating and influencing skills.
Sound interpersonal skills ability to manage multiple stakeholders.
Strong values, professional and ethical standards.
Experience/Certification in ITIL is a strong advantage
Skillsets
Customer first attitude.
Strong decision making and problem solution focus.
Ability to develop high performing teams by delegation and leadership.
Demonstrated experience around process management and organisation change.
Our commitment
Verifone is committed to creating a diverse environment and is proud to be an equal opportunity employer. All qualified applicants will receive consideration for employment without regard to race, color, religion, gender, gender identity or expression, sexual orientation, national origin, genetics, disability, age, or veteran status. Verifone is also committed to compliance with all fair employment practices regarding citizenship and immigration status.
All candidates must be legally authorized to work in the country for which they are applying. Currently, Verifone does not provide visa sponsorships.