Senior Solutions Consultant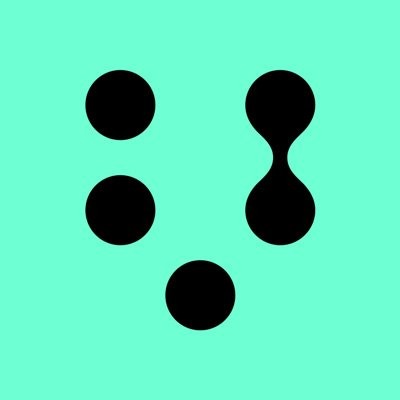 Verifone
Ashford, UK
Posted on Monday, September 4, 2023
Why Verifone
For more than 30 years Verifone has established a remarkable record of leadership in the electronic payment technology industry. Verifone has one of the leading electronic payment solutions brands and is one of the largest providers of electronic payment systems worldwide.
Verifone has a diverse, dynamic and fast paced work environment in which employees are focused on results and have opportunities to excel. We take pride in the fact that we work with leading retailers, merchants, banks, and third party partners to invent and deliver innovative payments solution around the world. We strive for excellence in our products and services, and are obsessed with customer happiness. Across the globe, Verifone employees are leading the payments industry through experience, innovation, and an ambitious spirit. Whether it's developing the next platform of secure payment systems or searching for new ways to bring electronic payments to new markets, the team at Verifone is dedicated to the success of our customers, partners and investors. It is this passion for innovation that drives each one of our employees for personal and professional success.
What's exciting about the role
The Solutions Consultant works closely with the sales team, to assist with the sale of solutions to new customers and support sales interaction with existing customers.
Key Responsibilities:
Present and demonstrate technical solutions at multiple organization levels from CTO/CIO level down to Implementation team level; using appropriate language to enable non-technical and technical audiences to understand how the solutions work and the benefits that the solutions present.
During a sales engagement the Solutions Consultant will need to understand customer requirements and map these requirements onto the solutions that Verifone provide. This can involve offering alternative ways of achieving the same goal without the need to change Verifone's standard solution offerings.
Documenting the stated requirements into a Function Requirements Document (FRD); detailing each of the requirements, how they will be met and identifying gaps. This document is a key deliverable for a sales engagement, and forms part of the successful hand over from sales to the delivery team.
The role also requires the ability to understand security and compliance issues related to handling and processing card payments. Using this knowledge to enable discussion with customer's security teams, and with customer's appointed PCI QSA organizations.
From time to time, Merchants will submit Requests for Information and Request for Proposal and the Solution Consultant is responsible for providing technical input into these documents and assisting with content from other contributing teams. You will also work to ensure that the document is delivered on time, is of excellent quality and has been peer reviewed and signed off by the management team. Ultimate responsibility of the document remains with the sales lead.
During a sales engagement, you will assist customers in understanding integration with the solution and supporting proof of concept integrations. Once the sale is completed, the Solutions Consultant will assist with handing over the customer to the delivery team. The Solutions Consultant may be required to attend transition meetings, with the aim to provide a smooth transition.
You will be an expert in the function of the solutions that we sell and will be expected to provide solution training to partners and internal Verifone teams. This includes presentation and demonstrations of the solutions, highlighting unique functions and explaining benefits of the features and functions of the solutions.
Must hold a valid driving license and be prepared to travel mainly in the UK and occasionally overseas.
Skills and Experience we desire
Extensive knowledge of the card payments industry for both cardholder present and eCommerce payments.
Self-motivated and ability to work with minimal supervision
Ability to convey complex concepts using appropriate language for the given audience
Good technical skills, including knowledge of networking
Ability to work with Verifone hardware products with an ability to load and operate devices
Good commercial skills, including an understanding of how sales engagements work
Good working Knowledge of Microsoft Word, Excel, Power Point, Teams etc
Good presentational skills for both Face to Face and Phone / Web-based meetings
Good working knowledge of the entire card payment life-cycle
Ability to learn new solutions and keep abreast of card payment industry developments
Our Commitment
Verifone is committed to creating a diverse environment and is proud to be an equal opportunity employer. All qualified applicants will receive consideration for employment without regard to race, color, religion, gender, gender identity or expression, sexual orientation, national origin, genetics, disability, age, or veteran status. Verifone is also committed to compliance with all fair employment practices regarding citizenship and immigration status.