Client Support Analyst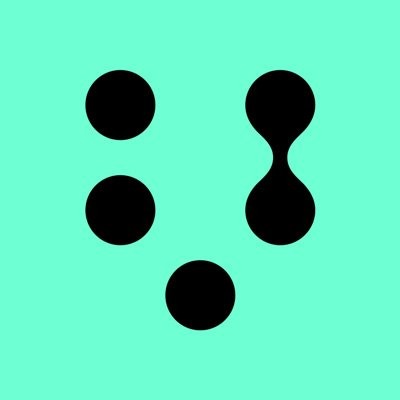 Verifone
IT, Customer Service
Bucharest, Romania
Posted on Thursday, September 7, 2023
Why Verifone
For more than 30 years Verifone has established a remarkable record of leadership in the electronic payment technology industry. Verifone has one of the leading electronic payment solutions brands and is one of the largest providers of electronic payment systems worldwide.
Verifone has a diverse, dynamic and fast paced work environment in which employees are focused on results and have opportunities to excel. We take pride in the fact that we work with leading retailers, merchants, banks, and third-party partners to invent and deliver innovative payments solution around the world. We strive for excellence in our products and services and are obsessed with customer happiness. Across the globe, Verifone employees are leading the payments industry through experience, innovation, and an ambitious spirit. Whether it's developing the next platform of secure payment systems or searching for new ways to bring electronic payments to new markets, the team at Verifone is dedicated to the success of our customers, partners and investors. It is this passion for innovation that drives each one of our employees for personal and professional success.
About the Role
Verifone are seeking a Client Support Analyst to work as part of its 'Managed Services' team to implement software-as-a-service (SaaS) solutions for Verifone clients.
Hours of work are 40 hours per week, Monday to Friday, 09:00-18:00 covering Pan-European customers. Out of hours support required dependent on business requirements.
Essential Duties and Responsibilities
Complete tasks as per existing run books to configure and update customer solutions using Verifone's Terminal Management System.
Responsible for managing software update rollouts to client POS devices and providing regular progress updates to customers via reports and attending client calls as required.
Coordinates with various functions within the company to ensure customer escalations are handled appropriately and in a timely manner.
Works independently.
Performs other related duties as assigned.
Follows documentation and training materials to diagnose and resolve issues.
Self-learning. Keep up to date with any application changes/updates. These will be documented on company portals.
Coordinates with various functions within the company to ensure customer escalations are handled appropriately and in a timely manner.
Respond to client issues as per contractual SLAs.
Complete BAU tasks, escalating where exceptions occur.
Develop and implement new BAU tasks and manage change within BAU task procedures.
Maintaining of technical documentation.
Review documentation and change control for technical accuracy.
Preparation of technical documentation and SLA reporting.
Fulfil business request and Customer boarding requirements.
Perform in a role as a subject matter expert and as part of a project delivery team if/when assigned.
Apply a sense of urgency, commitment and focus on the right priorities in developing solutions in a timely fashion
Skills and experience we desire
Knowledge & Experience – Mandatory
Good Microsoft Office skills.
Minimum 5 years' experience in supporting applications in production environments running on Windows.
Minimum 1-2 years of demonstrable client support role experience
Strong written and verbal English communication skills.
Experience and confidence supporting production applications in private or public cloud environments.
Experience in Release Management, planning and deployment.
Strong problem solving and analytical skills.
Strong time management and ability to work both independently and with others.
Be able to prioritize escalations to ensure critical issues are resolved in a timely manner.
Solid knowledge of current internal and external IT industry standards, practices and methodologies.
Knowledge/Experience – Desirable
Knowledge of card payments industry.
Microsoft Excel to Intermediate level.
Experience with tools such as ServiceNow/Jira/Confluence
Attributes
Positive attitude, dogmatic with attention to detail.
Highly customer focused and client-centric
Strong analytical and problem-solving skills.
Ability to work individually as well as to work with others in the team.
Flexibility to travel to client locations as required.
Our commitment
Verifone is committed to creating a diverse environment and is proud to be an equal opportunity employer. All qualified applicants will receive consideration for employment without regard to race, color, religion, gender, gender identity or expression, sexual orientation, national origin, genetics, disability, age, or veteran status. Verifone is also committed to compliance with all fair employment practices regarding citizenship and immigration status.