Sales Consultant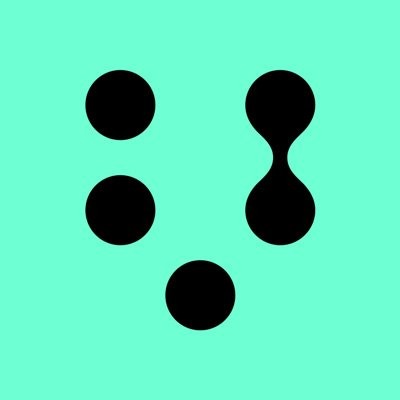 Verifone
Sales & Business Development
Wellington, New Zealand
Posted on Saturday, September 9, 2023
Why Verifone
For more than 30 years Verifone has established a remarkable record of leadership in the electronic payment technology industry. Verifone has one of the leading electronic payment solutions brands and is one of the largest providers of electronic payment systems worldwide.
Verifone has a diverse, dynamic and fast paced work environment in which employees are focused on results and have opportunities to excel. We take pride in the fact that we work with leading retailers, merchants, banks, and third party partners to invent and deliver innovative payments solution around the world. We strive for excellence in our products and services, and are obsessed with customer happiness. Across the globe, Verifone employees are leading the payments industry through experience, innovation, and an ambitious spirit. Whether it's developing the next platform of secure payment systems or searching for new ways to bring electronic payments to new markets, the team at Verifone is dedicated to the success of our customers, partners and investors. It is this passion for innovation that drives each one of our employees for personal and professional success.
Position Summary
Contributing to the achievement of Wellington Contact Centre and New Zealand business objectives by providing customer support for customers of EFTPOS New Zealand. This role provides effective management of customer account administrative issues, assessment of merchant needs e.g. upgrades and, in most circumstances, uses good decision and appropriateness in resolving each merchant issue to merchant's satisfaction. Identify, investigate and resolve customer account issues in a timely manner in response to telephone calls and emails. Also requires accurate documentation, follow-up and monitoring of each issue to make sure they are resolved in a timely manner.
What's exciting about the role
Customer
Answer 'inward calls' within SLA and provide support to customers.
Provide superior customer service to support merchants for all the products and services we provide.
Ensure information relating to the customer's issue is clearly communicated to the customer and recorded in the appropriate CRM system.
While providing superior customer service, provide timely escalation of issues to key stake holders (e.g. SME, Contact Centre Manager).
Adhere to call monitoring and problem-solving diagnostics tools provided.
Process
Log all calls & manage resolution in a professional & efficient manner. Take a holistic view of the customer when resolving issues and responding to queries.
Proactively escalate customer issues and complaints to the team leader, once all avenues at 1st level are exhausted. Ensure information relating to the escalation/complaint are clearly communicated to the customer with clear expectations.
Ensure all 1st Level call escalations for customers are actioned within SLA.
Proactively manage task base (including team tasks) within SLA and ensure task bases do not exceed 15 in total at any one time.
Support all internal and external merchants with product training, knowledge and expertise.
Support other teams at EFTPOS NZ to initiate, plan and manage accurate/effective support solutions as focused by company business needs.
Use company resources for e.g.: software updates, drivers and FAQ resources on the intranet to provide support for merchants or end users.
People
Ensure product and business knowledge meets EFTPOS New Zealand standards.
Proactively stay up to date with all product pricing and process for standalone terminals, Gateway, TMS (Terminal Management System), PCEFTPOS and other technical products.
Maintain and update 'best in class' trouble shooting knowledge and diagnostic tools for customer support.
Act independently when required and as directed by the team leader.
Financial
Provide additional services to customers by way of offering consumable orders and identify opportunities to upgrade to alternative products.
Ensure swap outs are relevant and necessary and levels are reduced by ensuring all possible technical aspects are covered within 1st call.
When technical calls results in a swap out ensure terminal replacement is achieved in the most cost-effective manner (either courier or use of Field Service Representatives - FSR).
Skills and Experience we desire
Knowledge and Experience.
Excellent telephone etiquette and organized work load skills.
Capacity to be proactive, multitask and take ownership of tasks/projects.
Maintain strong positive and service focused attitude.
Customer service experience in either payments or computer industry (preferred)
Skills/Abilities
Excellent written communication skills. Excellent grammar, spelling, and sentence construction.
Accuracy and an eye for detail.
Team player with a strong sense of integrity.
Organised self-starter with good time management.
Microsoft Word, Excel, PowerPoint and Outlook skills (preferred)
Our commitment
Verifone is committed to creating a diverse environment and is proud to be an equal opportunity employer. All qualified applicants will receive consideration for employment without regard to race, color, religion, gender, gender identity or expression, sexual orientation, national origin, genetics, disability, age, or veteran status. Verifone is also committed to compliance with all fair employment practices regarding citizenship and immigration status.
All candidates must be legally authorized to work in the country for which they are applying. Currently, Verifone does not provide visa sponsorships.